The DTS Agency Department is located in our Constanta Office, being represented by a team of professionals with a vast experience in this field. The quality defined by our services has gradually increased the interest of various maritime companies, both shipowners and charterers to trust and to want to appoint us as agents in the Port of Constanta.  Our staff is ready to be your representative in any Romanian Port and to assist you in the most efficient way. When it comes to vessel agency, we know that time is of the essence.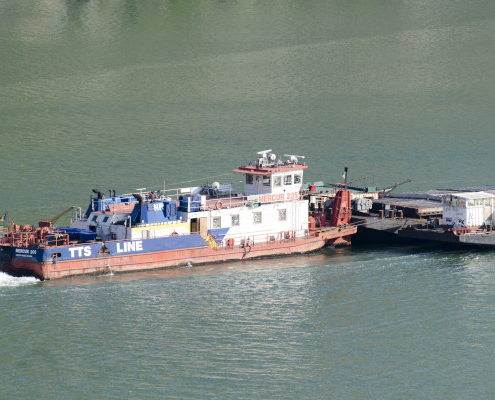 This is why we calculate every step on the way and do not hesitate to take initiative. The most crucial aspects of our collaboration could be best described by promptitude, transparency and time-efficiency.  Crucial to mention that the quality of the services we provide are guaranteed by our highly qualified personnel. Please consult our "Certificates and Licenses" section to explore the various training courses our staff successfully attended. Our company is a trustworthy member of BIMCO and FONASBA, operating in consistency with the internationally recognized standards for agency services.
We handle a wide spectrum of services including, but not limited to berthing, sailing arrangements, local procedures and cargo handling. We ensure also the following services:
Maintaining Contact with Shippers and Consignees
Stevedoring & Terminal Operations
Our company is able to provide extra services through our agency or reliable partners:
Crew Change Assistance
Medical Assistance
Spare Parts Supply
Cargo Condition Survey
Bunker Survey
OFF / ON Hire Surveys
Cargo Damage / Shortage / Theft Report
Claims Handling
Custom Brokerage
Cash to Master
Shipchandlers
Surveys and Tally Reports
Documentation
Our portfolio of services ensures a smooth and efficient experience in Constanta, with no delays to the vessel. If you want to appoint us as your agents in Romania, please do not hesitate to contact us and inquire for a Proforma Disbursement Account (PDA)!
We can guarantee that our impeccable services shall be the foundation of our future, long-lasting cooperation. Looking forward to welcoming you to Romania!